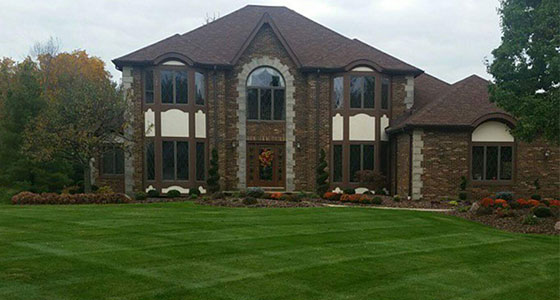 Landscape Design
At ASE Outdoor Solutions, we take pride in creating attractive and functional spaces for our customers through landscape design. We tailor our approach to your unique vision and strive to design the perfect landscape to fit your lifestyle and needs. Our ultimate goal is to give you a useful outdoor living space that not only enhances the curb appeal of your home but also your outdoor living. We firmly believe that you deserve to love every part of your home, including the lawn and landscape, and we are passionate about making this happen.
We have extensive experience in landscape design and, throughout our 15 years in the industry, we have created a variety of landscapes that fit virtually every possible style and space. You can rest assured that you are in the hands of highly-trained and enthusiastic professionals who are going to leverage their experience and expertise to provide superior results. As your partners in all aspects of landscape installation and design, we pay close attention to your needs and wants regarding your outdoor space.
Call us today to find out more about our landscaping services or to set up an appointment. Our team looks forward to assisting you with all of your landscape design and maintenance needs.