Snow Removal & Management
Commercial Snow Removal
When you own a business, you have to do everything possible to make your location inviting for your customers and safe and welcoming for your employees. Prompt, thorough snow removal services following big storms is one of the easiest ways to make your business look and feel more safe.
At ASE Outdoor Solutions, we will work with you to schedule the best times to shovel, plow, and remove your snow in order to offer the least amount of disruption to your business. Our team works quickly and efficiently to provide you with the results you've been searching for.
Residential Snow Removal
Sick of shoveling your long driveway by hand? Are your sidewalks too much of a hassle to deal with? Do you just not have the time needed to get snow removed in the time frame that your homeowners' association requires? Let ASE Outdoor Solutions take care of it for you.
We do everything possible to ensure that your sidewalks, pathways, and driveway are clear of snow and ice so that you and your family can get in and out of your home safely. Contact us today to learn more about our snow removal services.
---
We offer snow removal services — snow plowing, snow shoveling, ice melting, snow hauling, and more — for residential and commercial properties in our
service area
.
No one knows it better than a landscaper — Ohio winters can be rough. Ice, snow, and sludge can not only be inconvenient, but potentially dangerous, causing slips and falls. Furthermore, clearing snow and ice yourself can result in pulled muscles, back injuries, frostbite, and other injuries. Choosing the most experienced professionals in your area to remove your cold-weather hazards is the safest and most convenient option. Our team at ASE Outdoor Solutions are not only lawn care professionals, but we can also handle all of your winter snow removals. In fact, we would be glad to make your pathways and entryways safe and clear for your family, customers, and visitors.
Residential Snow Removal & Management
Snow should be enjoyed, not dreaded or feared. This is partly why we offer snow removal and ice management services to our residential customers in Northeastern Ohio. From shoveling your driveway to scraping the ice off of your sidewalks, we can alleviate all of your snow-related worries. Contact our Barberton office today to learn more.
Below are some examples of residential properties we regularly service:
Private residences

HOAs

Apartment complexes

Multi-unit facilities

And more!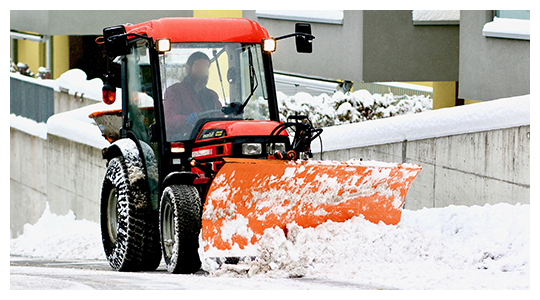 Commercial Snow Removal & Management
Living in Ohio, we are all accustomed to whacky winters. One moment it feels like spring, the next we're up to our neck in snow. As a business owner, this erratic weather can make winters stressful. The ASE Outdoor Solutions team can take this burden off your shoulders. When you partner with us, we'll watch the weather and provide prompt snow management, keeping your commercial property safe and clear off ice and snow.  
Below are some examples of commercial properties we regularly service:
Shopping centers

Hospitals

Dealerships

And more!
Our Team
Understanding the importance of snow and ice removal, we take immense pride in offering prompt and thorough services, no matter the weather. Our crew will work quickly while paying close attention to detail and ensuring that we don't miss any potentially dangerous spots. With a variety of snow removal equipment, we are able to cover all your grounds, making your roads, sidewalks, driveways, parking lots, and grounds safer.
We firmly believe that snow is something to be enjoyed, not dreaded, and we want to make sure that you are able to do so safely without hazard. After all, winter should be spent making snow angels and building snowmen, not tiptoeing to your car, hoping not to fall. Learn more about us and the areas we serve.
Tired of performing your own residential or commercial snow removal?
Get in touch with us today
and we will gladly come to fix that problem for you. Whether you want to establish a year-round relationship or a one-time service, we're ready to help.